Carnilove True Fresh Fish. Adult Small Breed
Enriched with egg shells, linseed and rosemary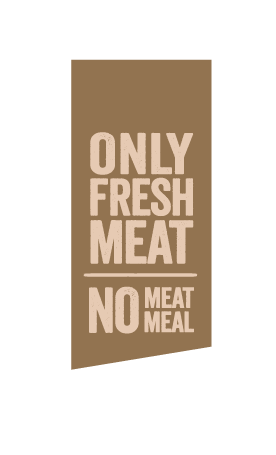 The formula is balanced according to the nutritional needs of small dogs, providing healthy fuel to keep their energy levels up. It contains a high proportion of fresh fish, an excellent source of B vitamins that help small dogs stay calm in stressful situations. Egg shells and green-lipped mussels contain minerals that play an important role in bone mineralization and the formation of strong bones, joints and teeth, while vitamins C and E support immune system health. Chickpeas and lentils are a natural source of vegetable protein and minerals required for healthy metabolism. Pumpkin and apples are a high-quality source of fibre, which supports digestive tract health and ensures efficient absorption of essential nutrients. It also helps maintain optimum body weight.
Made exclusively with Fresh Meat – NO Meat Meals
Natural form of nutrition with excellent taste and digestibility
Only proper ingredients, full of vitamins and minerals, to keep small dogs active
Healthy herbs to support normal urine pH
Where to buy
Composition
fresh fish (60%), peas, chickpeas, dried apples (4%), red lentils (4%), chicken fat (preserved with tocopherols), pumpkin, salmon oil (3%), natural flavours, linseed (1%), dried egg shells (0.5%), Lemna protein (0.5%), dried sea buckthorn (0.2%), dried ginger root (0.1%), dried blueberries (0.1%), dried rosemary (0.1%), dried cranberries (0.1%), dried thyme (0.1%), glucosamine (0.026%), green-lipped mussels (0.025%), chondroitin sulfate (0.016%), brewer's yeast (source of mannan-oligosaccharides, 0.015%), chicory root (source of fructo-oligosaccharides, 0.01%), Mojave yucca (0.01%).
Nutritional composition in 1 kg
vitamin A (3a672a) 22,000 I.U., vitamin D3 (3a671) 1,600 I.U., vitamin E (3a700) 550 mg, vitamin C (3a312) 300 mg, taurine (3a370) 1,500 mg, L-carnitine (3a910) 60 mg, choline chloride (3a890) 1,800 mg, niacinamide (3a315) 20 mg, biotin (3a880) 0.7 mg, zinc (3b606) 95 mg, iron (3b106) 80 mg, manganese (3b504) 40 mg, iodine (3b201) 0.75 mg, copper (3b406) 17 mg, selenium (3b810) 0.2 mg. Contains natural antioxidants: tocopherol extracts from vegetable oil (1b306(i)), ascorbyl palmitate (1b304), and rosemary extract.
Analytical constituents in 1 kg
crude protein 27.0%, crude fat 18.0%, moisture 10.0%, crude ash 5.8%, crude fibre 4.0%, calcium 1.1%, phosphorus 0.7%, sodium 0.3%, omega-3 fatty acids 1.5%, omega-6 fatty acids 1.6%, EPA (20:5 n-3) 0.2%, DHA (22:6 n-3) 0.25%.
Metabolic energy
3,855 kcal/kg.
Package
1.4 kg, 4 kg, 11.4 kg
Product code
{{ $root.accountingCode }}100 172138